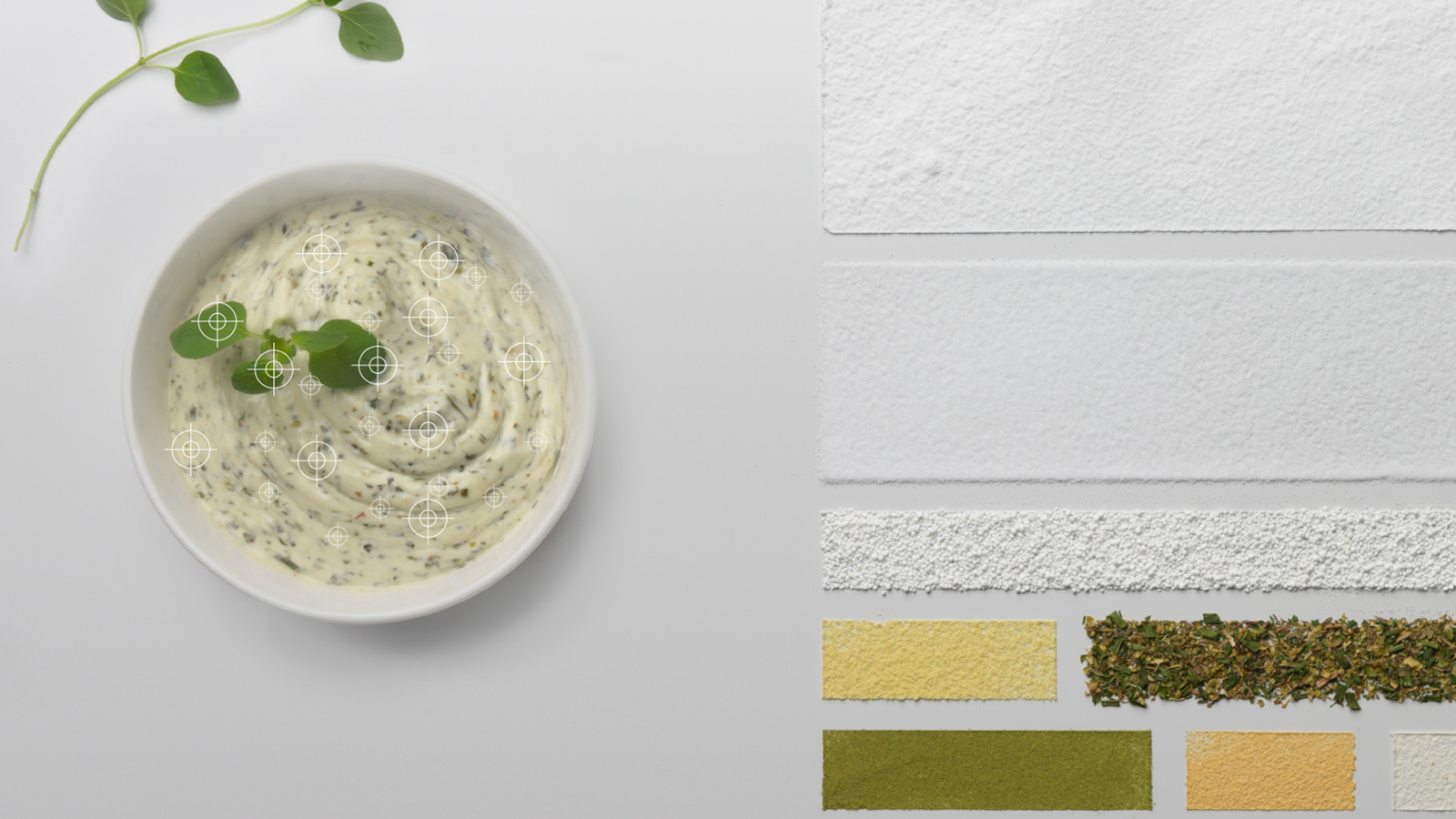 signasalsa
Tasty instant sauces in any flavour
Instant sauces to complement any dish
In some dishes, the tastemakers play the leading role. What are nacho chips without their dipping sauce? What is a good roast without its gravy? With our SignaSalsa product range, you can create a delicious sauce, gravy or dip in no time at all. Just add some water, oil or yoghurt and enjoy!
SignaSalsa is the preferred technological component used for creating:
Delicious dip sauces
Dips that give that extra kick
Rich gravies and meal sauces
Examples of how our SignaSalsa sauce mixes can be used
SignaSalsa sauces can be used add flavour to:
Meat, poultry, fish, vegetables, vegetarian and vegan products
Finger foods, meal components and / or meals
Fresh, cooked, fried and marinated products
Reformed products such as hamburgers, nuggets, sausages
DP&S develops tailor-made instant sauces for a wide range of applications
Dutch Protein & Services has extensive experience in developing nutritional solutions with specific characteristics. The right flavour, functionality and stability, allergen-free or vegan, there's a delicious solution for everyone!
The development process of each of our tailor-made solutions takes place in close cooperation with you, our valued client. After defining the specific wishes and requirements, we set the framework for developing the product. On this basis, we develop the optimal solution.