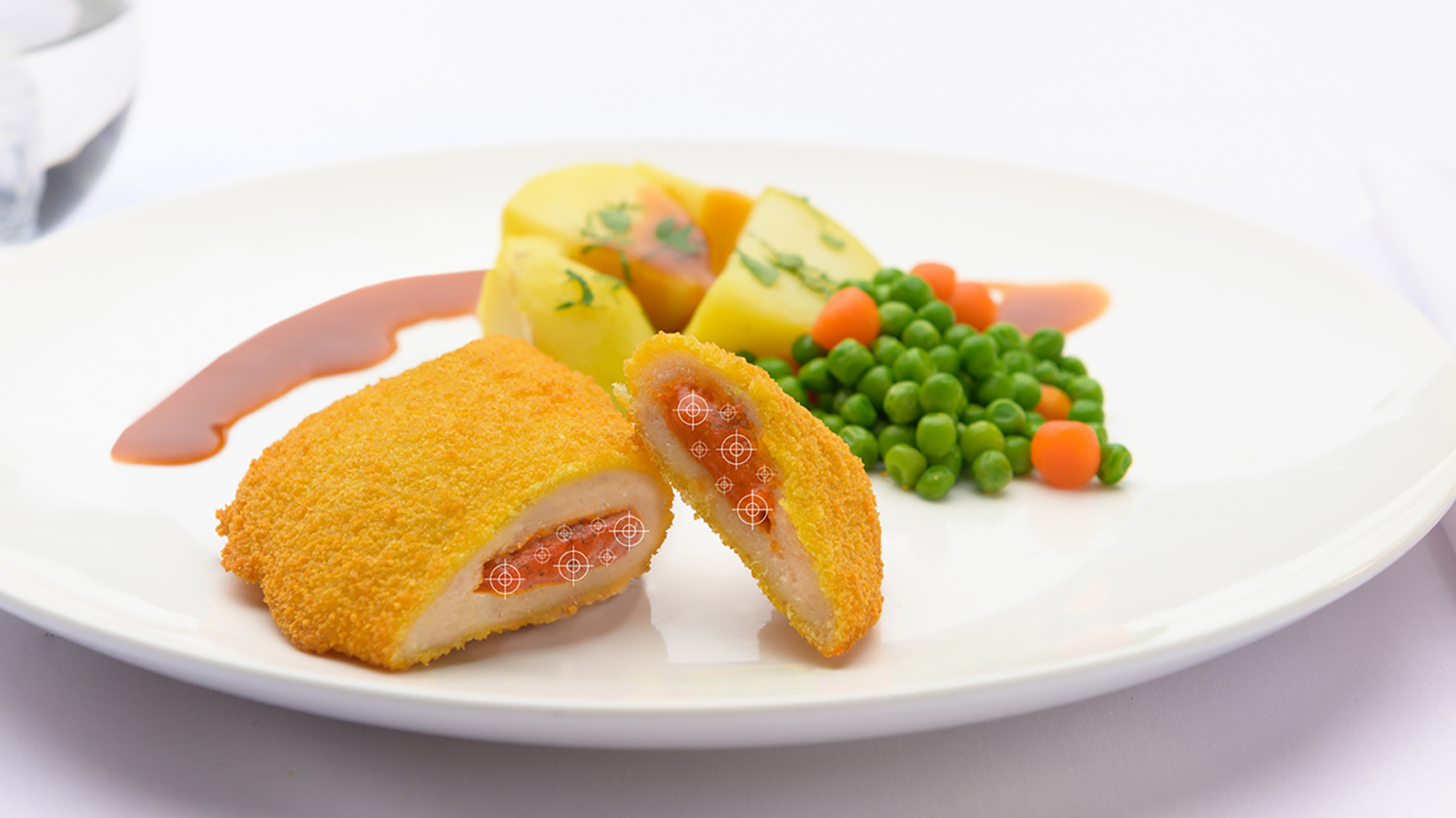 salsafill
A delicious filling in your product
Instant food fillings for meat, fish and veggie
A crispy crust with a soft cheese filling. A delicate fish fillet with a seasoned Italian sauce. Contrasts in dishes is what makes them interesting and delicious. With our SalsaFill assortment you can easily enrich your meat, fish or veggie product with a delicious filling for a tasty surprise.
Our SalsaFill collection provides the preferred solution used to:
Add filling to all sorts of meat, poultry, fish and veggie products
Dose the required amount of SalsaFill accurately by optimising rheological properties to the dosing system
Realise the exact flow properties of the SalsaFill after heating up by the final consumer. Should the SalsaFill act as liquid gravy or as a thick sauce?
Examples of how our SignaFill fillings can be used
SignaFill fillings can be used in:
Meat, poultry, fish, vegetables, vegetarian and vegan products
Fresh, frozen, cooked, fried and marinated products
Reformed products such as burgers or cordon bleu
DP&S develops tailor-made food fillings for a wide range of applications
At Dutch Protein & Services we specialise in creating innovative solutions for healthy and delicious food. In the development process, we consider various factors that are important in creating the optimal solution. When it comes to food fillings, we look at the base material used, the technical aspects of the production process and the desired result after preparation of the total product.
Do you have specific wishes regarding allergens, dietary requirements such as a vegan diet or do you make child-friendly food? We are happy to satisfy all these wishes.
The development process of each of our tailor-made solutions takes place in close cooperation with our valued clients. After defining the wishes and requirements, together we set the framework for developing the product. On this basis, we develop the optimal solution.