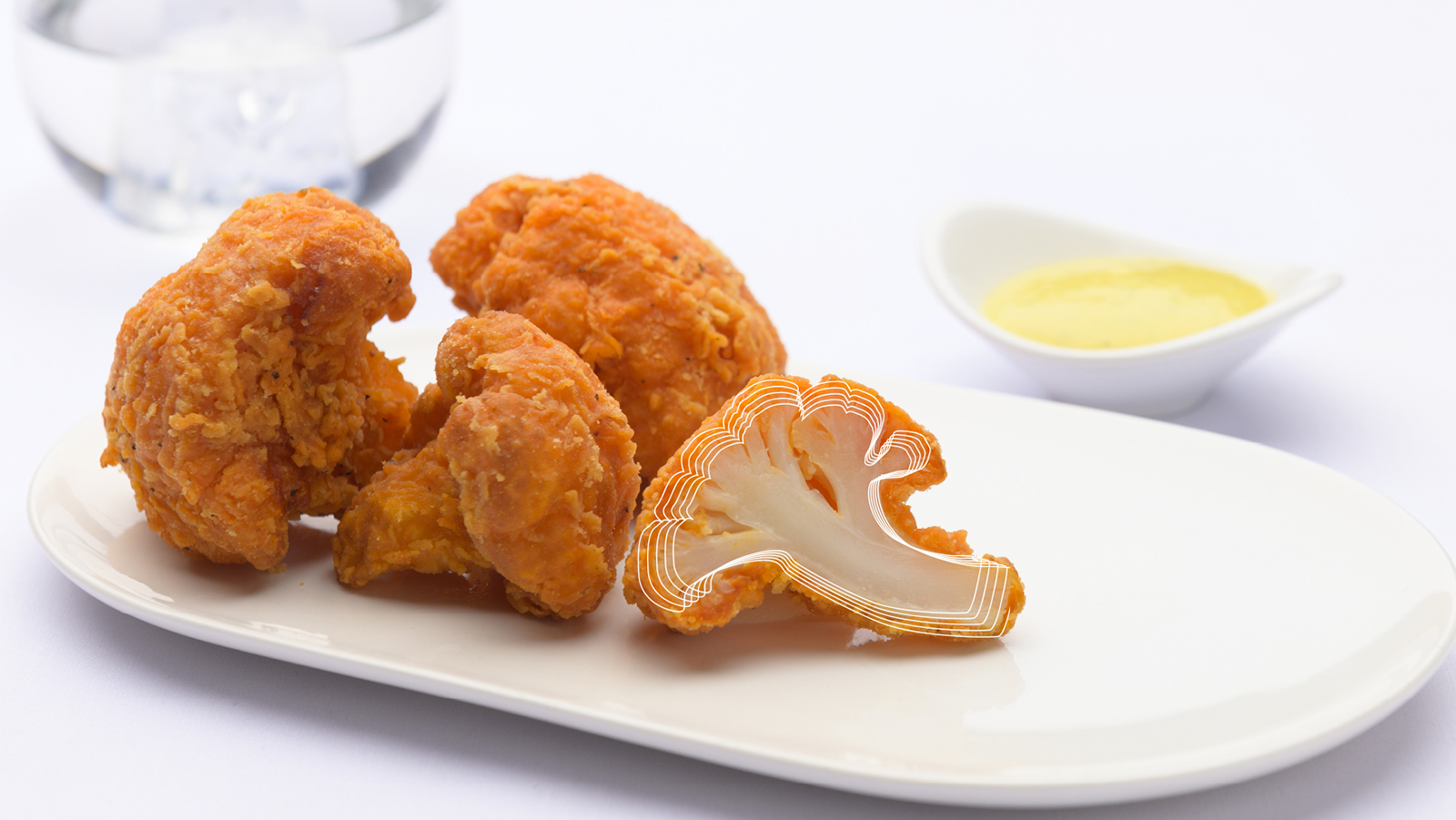 bettercoat
Every coated product deserves a BetterCoat
Food coatings for meat, poultry, fish or veggie
A product is tasty for various reasons. For example, the used raw material, the juiciness or perhaps a spicy marinade. But the very first sensation is the bite. Crunchy, crispy, savoury and full of flavours. That bite can be created by applying a food coating. With our assortment of BetterCoat food coatings, you can create many different kinds of textures and mouthfeels. Making your products irresistible from the very first bite.
Our BetterCoat products are the preferred technological components used for creating or improving:
Textures like crispiness, crunchiness and brittleness

Colour and appearance

Flavour sensations

A unique mouthfeel
Examples of how our BetterCoat food coatings can be used
Our BetterCoat products can be used in:
Meat, poultry, fish,

vegetables, vegetarian and vegan products
Fresh, frozen, cooked and (pre) fried products
Reformed products such as burgers, nuggets, fish cakes
Breaded and battered products such as croquettes, onion rings and tempura
DP&S develops tailor-made for 
food coatings for a wide variety of applications
At Dutch Protein & Services, we specialise in developing food components that meet specific wishes and requirements. When it comes to creating the perfect coating, it is important to have an overview of the type of raw material, the technical possibilities during the production process and any specific wishes or constraints.
The way the end customer prepares the food, whether that's in an oven, a deep fryer, a pan, or an air fryer, also has a great influence on the final result. At DP&S, we are known for our extensive range of coating systems. Dietary requirements such as gluten-free or vegan can be met and are part of the BetterCoat assortment possibilities.
The development process of each of our tailor-made solutions takes place in close cooperation with our client. After defining the wishes and requirements, together we set the framework for developing the product. On this basis, we develop the optimal solution.