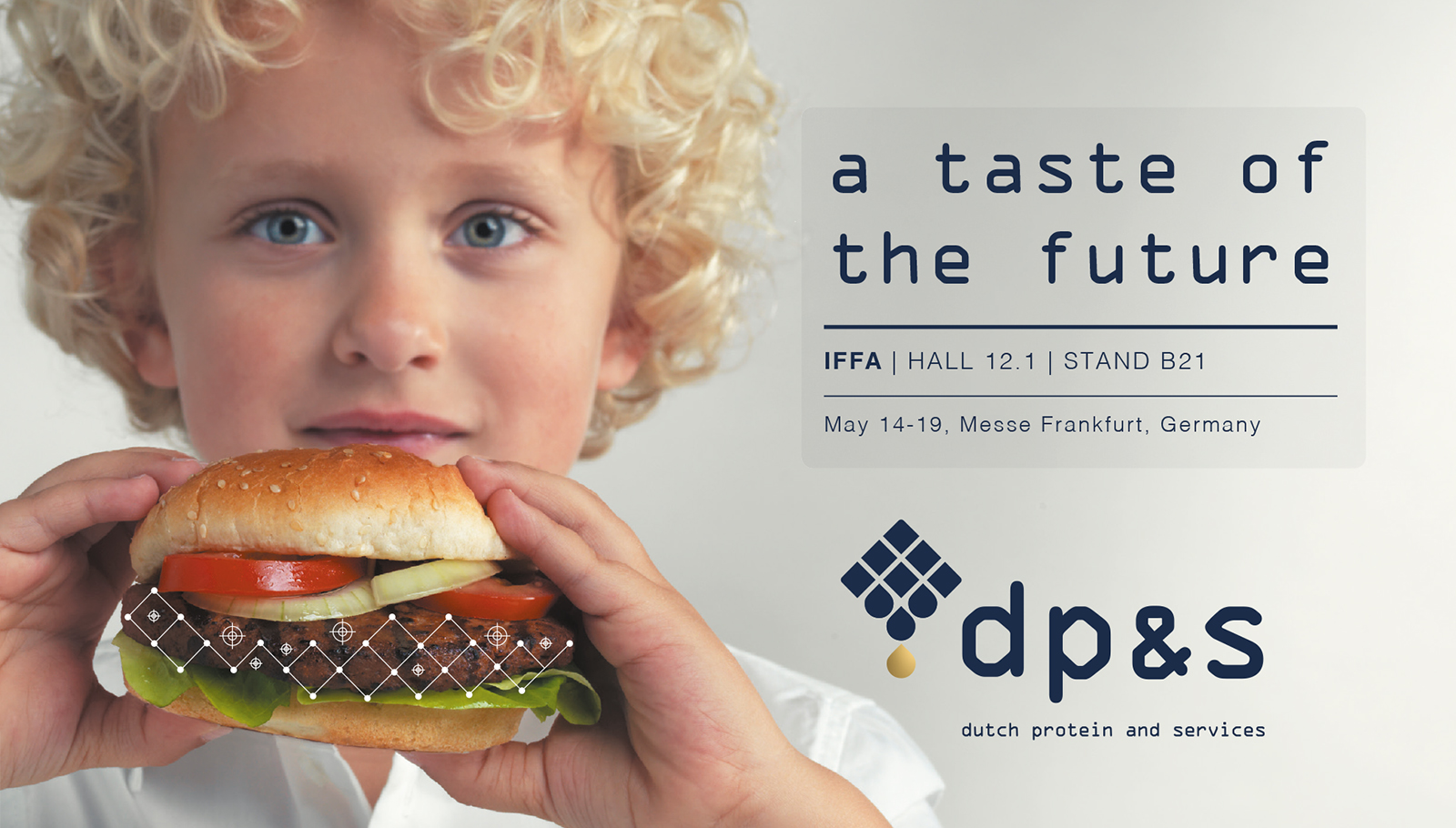 4 February 2022 | Let's meet at the IFFA
IFFA 2022 is the trade show in Frankfurt where the international meat and alternative proteins industry gathers once every 3 years to discuss and demonstrate novel solutions and products across the meat-processing chain. 
Tasting new opportunities
From 14-19 May, DP&S will be exhibiting at IFFA 2022 in Frankfurt – a wonderful opportunity to meet each other in person once again. Some of the major themes of this edition include food safety, sustainability and food trends. Come to our stand to see – and taste – how we are turning these themes into delicious new opportunities.
We are fully ready for a sustainable future in various other ways too. For example, we have ultra-modern production facilities and last year we became the first company in the world to be certified in line with the Plant-Based Global Standard. This is a valuable addition to BRC8, Riskplaza and our other certifications for organic, halal, kosher and allergen-free food.
During IFFA you will also be able to see the outcome of our rebranding activities, which have resulted in a new logo and identity that perfectly capture the DP&S of today: more innovative than ever, as dependable as always.
We are busy with the preparations and look forward to meeting you again in person after a long time at the IFFA.
📅 Save the date: 14-19 May 2022
📍 Location: Frankfurt Germany
Come and see us at Hall 12.1 Stand B21.
IFFA 2022
The IFFA is the international trade show for the meat industry for industry, trade, and butchers.
Sustainability is a catalyst for change and innovation in the meat industry. In addition to its traditional focus on meat, IFFA will open up to alternative proteins from 2022. With the new sub-title, 'Technology for Meat and Alternative Proteins', the world's leading trade fair for the sector will spotlight the rapid growth of meat alternatives and the manufacturing processes behind and thus offer the global food industry a platform for innovation and networking.
For more information, see https://iffa.messefrankfurt.com